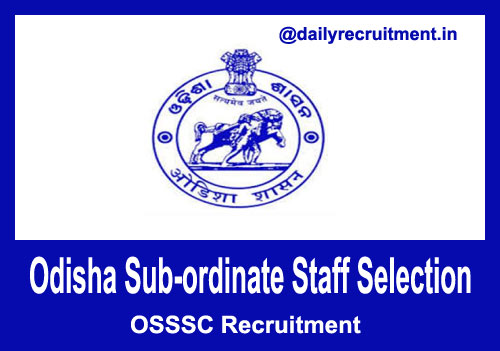 Do you not want to go for an ordinary job? Then, apply for the post of OSSSC Nursing Officer. Nursing is a reputed field to opt for and have a bright future. If you have always been dedicated to this job post then it is worthy to go ahead. It keeps introducing the vacancies time-to-time for the eligible candidates. You might be having many doubts in your mind regarding this job post. If you have been contemplating it, we are going to explain this in a detailed manner. An OSSSC nursing officer is an ideal job option to choose if you are a career-conscious person.
From Where They Can Download The Information –
Candidates should keep in mind that all information should be collected from the official site only. To make it easy for you, it would be better to bookmark the website. And you will keep having all the needed information easily including Admit Card, OSSSC nursing officer answer key, Result, and Exam. The date of the exam declaration is released by them. Make sure you always choose the official site to grab the required information instead of any other site. There, you probably did not get the authentic information.
Check The Eligibility –
If you want to make your career in the nursing field, then it is an ideal career to choose. Match the eligibility criteria to understand if you fit with this job or not. You have to pass a written exam to get selected for this job post. If you fit well with the eligibility criteria then you are allowed to apply for the exam.
What Sort Of Questions To Come In The Exam –
In the exam, you will have to go with objective type and multiple types of questions. There will be 100 questions in this exam. The exam will be of 100 marks in total. Have you been wondering about the mark for each question? It will be 1 mark for each question. To practice these questions, you may also take the help of previous questions papers and mock tests indeed. The more you do, the more you learn. Practice is everything in the exam to perform well and get higher marks.
How Much Time You Will Get To Do Exam –
You will have 2 hours to attend this exam. If you answer a negative question, 0.25 marks would be deductive. Therefore, you need to be careful while attending the exam. The best thing is that you will get to learn a lot when you do practice from these previous papers and mock tests.
Who Conducts This Exam –
The Official Department of Odisha Sub-Ordinate Staff Selection Commission conducts this exam. It is important to match the eligibility criteria otherwise you would not be able to apply for this exam.
How To Download The Result –
To check the results, you must visit the official site to grab the information. It is quite easy to download the nursing officer results. You need to go through the OSSSC web portal where you will find the notification showing up on your screen. Now, it is time to go with the option of "Download Result" and you will have the download result option. You may log in to your provisional id & password. It is time to click on to get your result download. You may download and print the result following for your future related references. Candidates should always prefer the official site when it comes to checking any authentic information.
Conclusion –
We hope the above-mentioned information has made many things clear to you. Having accurate information is quite essential n so that you stay focused on your goals. We hope that you will perform well in the exam.